Women tend to stick to 3 basic skin care products: cleanser, moisturizer and sun block. A lot of women do get facial and a face mask occasionally, but many tend to skip one of most important step, i.e. exfoliating.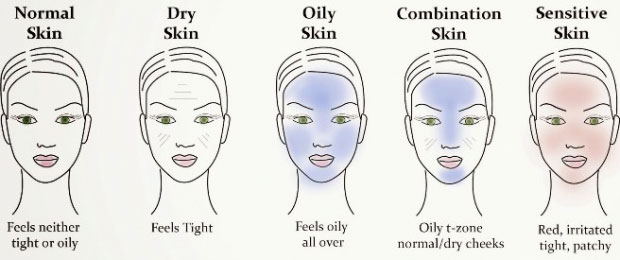 1. For Normal Skin Type
Scrubs or exfoliates with enzymes, bromelain and jojoba beads are the most suitable for the normal skin or the skin type we consider as problem free. Bromelain is the enzyme extracted from pineapple and it works effectively on the normal skin type. Jojoba beads have the capacity to make the exfoliation gentle.
2. For Dry Skin Type
Skin moisturization is a necessary measure taken by the people with dry skin type so exfoliators that have moisturizing elements should be used by the dry skin carriers. Moreover, the exfoliation should be performed once or twice in a month to protect the skin collagen. Manual scrubbing or exfoliation is the correct way to exfoliate the dry skin.
 3. For Oily Skin Type
There is a misconception among many people that over-exfoliation or scrubbing is the right way to get away from facial oil, however, the result is completely opposite as over-exfoliation dries out the skin which leads to over production of oil glands as a response. Therefore, scrubs or exfoliators consisting of charcoal content are the suitable ones for oily skin type as it gravitates and absorbs all the skin impurities and excess oil from the skin pores, without letting the skin getting dried.
4. For Combination Skin Type
This special skin type demands special scrub or exfoliator. Exfoliators or scrubs with fruit enzymes are the right ones for this skin type as they gently enable the skin to look fresh and glowing without any skin damage.
5. For Sensitive Skin Type
The right match for the sensitive skin type is the exfoliate with small and mild beads. But it is always better and safe to test it on small portion of the skin rather than exfoliating directly on overall face.
6. For Sun-Damaged Skin
Exfoliation of a sun damaged skin is not a right thing to do and it is recommended to skin exfoliation when there is severe sun burn. Instead, the skin must be kept hydrated or moisturized till it returns back to its normal state and then exfoliation can be performed according to one's actual skin type.
7. For Aging Skin Type
Exfoliator with glycolic acid in it is suitable for aging skin type as regeneration of the age skin cells is lowest which requires gentle exfoliation with active removal of dead skin and that can be assisted by glycolic acid.
8. For Acne-Prone Skin
Exfoliating scrubs with salicylic acid are the best for acne-prone skin as they keep the facial pore clear from the dirt and bacteria.
Generally, facial exfoliates and scrubs with apricot pits, walnut shells, almonds and aluminum oxide are perfect for oily skin. Exfoliates with alpha or beta hydroxy and plastic beads are the best for dry and sensitive skin type.