We know it's hard to believe that this beautiful mountain formation was actually real, because we haven't fallen down the rabbit hole. But, believe it or not, this technicolor range actually exists.
All That You Want to Know About The China's Colored Mountain
A mountain range are dramatically striated into a layer cake of magenta, maroon, and lemon-colored stone.
The mountains are part of the Zhangye Danxia Geological Park in China. Layers of different colored sandstone and minerals were pressed together over 24 million years.
Does Danxia really look like the photo below in real life?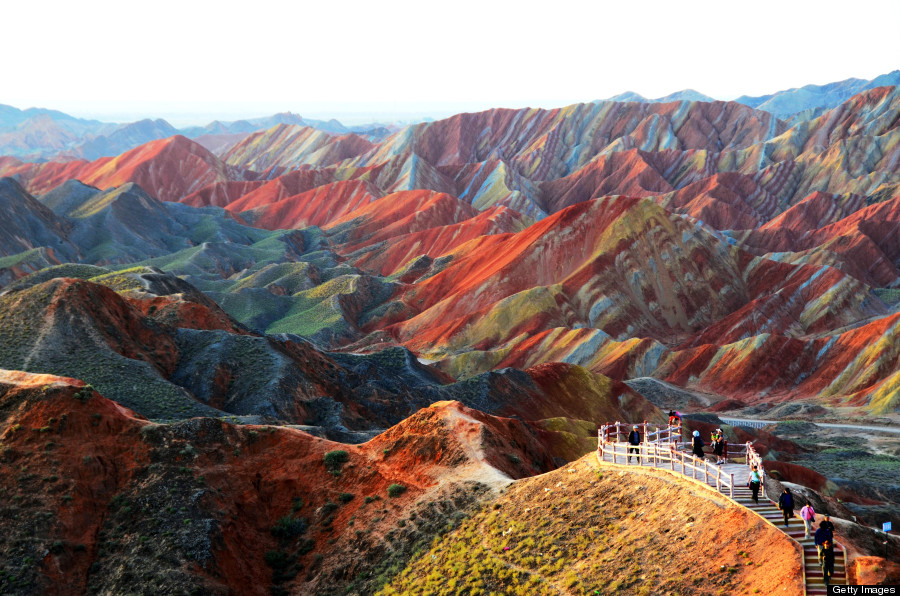 lead image: rolando000 on Flickr.
Not quite—we're all prone to a little post-vacation Photoshopping. But the unaltered reality is just as amazing. Here's the view from Google Earth:
As a new UNESCO World Heritage Site, it has become far more popular these days than it was just a few decades ago.
Here's a photo showing some detail of the rich "layer cake" action going on.

Images: Shutterstock/suronin;
Though the forms seem as if they could be man-made creations—like rainbow layer cookies or painted canvases—their coloration is a completely natural phenomenon. The rainbow patterns are the result of centuries of tectonic shifts, climatic conditions, and the corrosion of red erogenous sandy beds.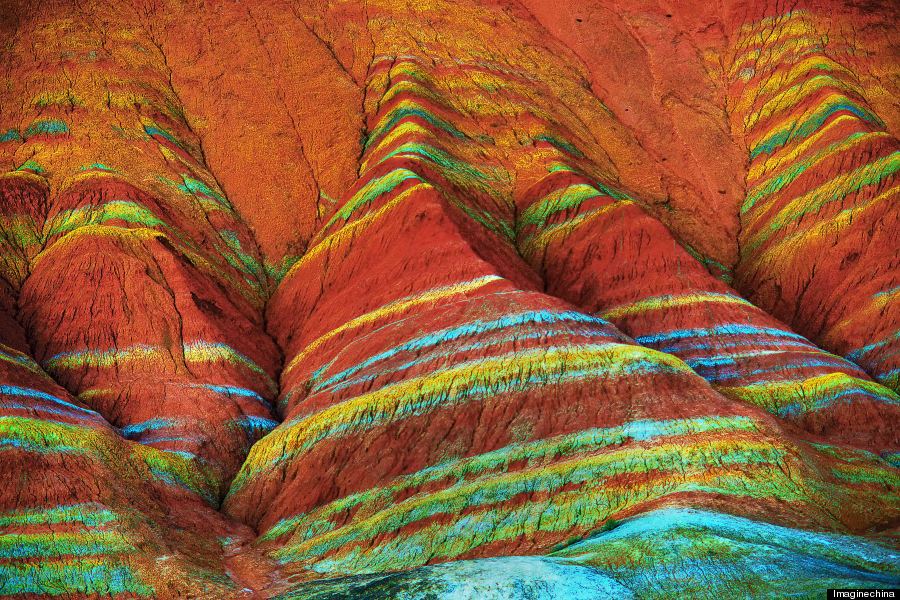 While the photos are certainly incredible, there could be some slight photo manipulation going on to make the colors pop a bit more than they would naturally. This Flickr photo could be a more accurate representation, but still, the mountains are amazing.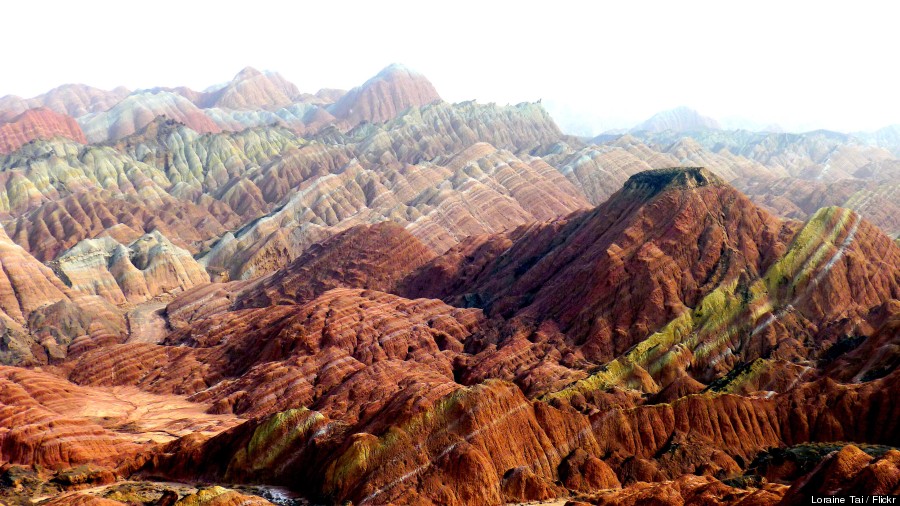 Danxia isn't the only instance of such dramatic coloration. There are a couple of similar examples in North America. For example, there's the Spectrum Range, in British Columbia:
Still, there's little else like Danxia's uniquely perfect lines of minerals and red rock. It's enough to make you wonder what other geological wonders are out there, just waiting for the world—or the internet, at least—to take notice.
Did we miss any similar sites? Drop them in the comments!